The Five Pillars for Success
Leap before they look…
I adore entrepreneurs and working closely with them as they typically have unbridled optimism and find niches, exploit those opportunities and find other areas of growth. I am always amazed by the innovation and cleverness of some of my entrepreneurial clients. 
However, to have real, sustainable success and build a business with value for either the next generation or an outside buyer, one must approach the business logically and pay attention to all five pillars. Over and over again, I see small business owners as well as start-up entrepreneurs ignore areas such as human resources or thoughtful business development strategies. 
Recently, I was meeting with a business coach to discuss his approach, core clients and industry concentration. We often introduce appropriate coaches to our clients to help implement structure or guide clients in structuring our recommended strategies for marketing or additional areas of growth. 
While this coach outlines the core tenets a bit differently, they boil down to the same issues. While every business has a product or service they market, there are the other four areas that must be addressed as well. 
We label these are operations, human resources, financial and business development. 
Structure matters….
One of the mistakes I made with the assistance of the wrong business coach, was trying to expand to too many locations without enough of a base in our main NYC office. Others have made similar mistakes as often our enthusiasm for expansion outweighs our capacity for extending operations.
Operations covers a wide bevy of issues such as corporate structure, number of locations, technology, procedures as well as documenting those processes. Human resources matter even if you are a solopreneur as your team will include your outside advisors such as accountants, lawyers, business consultants as well as 1099 employees. 
The financial area is another black hole for many entrepreneurs. One of our fractional CFO's originally planned to launch an app to assist business owners manage P&L's and cash flow projections. But she quickly realized that the average small to mid-sized business owner is typically in the dark about profitability and forecasting. So now she specializes in helping them do just that and training them in the area of finance so she becomes unessential. 
Recently, I was meeting with a very small company in the food and beverage space. The owner had made just about every mistake possible over the past five years. Her son was on a call with us. Attempting to simply get their cost of goods and what percent they were paying their co-packer was an exercise in frustration. The numbers they gave me made absolutely no sense whatsoever. The son really should have had these numbers at his fingertips. Not knowing what your COG is affects your ability to grow and profit.
Another prospective client is a fourth-generation company. They have beat the odds of success as only 1% of family businesses survive into the fourth generation. However, they are heading down the wrong path as the new CEO has thrown out the "baby with the bathwater" in rejecting strategies previous generations employed. They are trending down by almost 15% for the year if their current losses continue. The CEO has been launching new products and incentives with absolutely no tracking, no forecasting and no procedure for abandoning a venture if it is not working. This is  recipe for disaster and may very well be a death knell for this company.
Hiring and firing…
The business coach addresses these issues in separate buckets but for our purposes, we label the entire area as human resources. Finding the right talent is a challenge in and of itself but managing the liability in today's workforce is a very real balancing act.
Having procedures and governance, especially if multiple family members are in the workforce, is critical. A good employment attorney can be worth their weight in gold in helping businesses avoid risk attached to managing employees. Employment related liability can drag down a company financially as well as affect the internal culture and attitude of other employees.
Sales Matter…
Business development is all-too-often an afterthought for small business owners. They may have started their business with a few clients they retained from a former work-life or perhaps they got lucky and attracted fabulous clients out of the starting block. 
Retention of clients varies with each industry. If your client goes through an economic downturn and you are not prepared, reductions in sales can severely impact your ability to flourish or even survive. Forecasting ahead, surveying clients and actively speaking with your customers and clients can provide valuable intel. 
There is the infamous 80/20 rule which states that 80% of your revenue will come from just 20% of your clients. If you bank on just a few "elephants" your business is more at risk should one or more of your clients leave or go bankrupt or get acquired and change vendors or suppliers. 
While we are all so busy every day addressing the very urgent needs of running our enterprises, focusing on these five areas is critical for success. Hiring an outside advisor/coach to assist you in both assessing your depth in each area as well as implementing procedures and structure is another worthwhile investment. 
About Chapin Hill Advisors, Inc.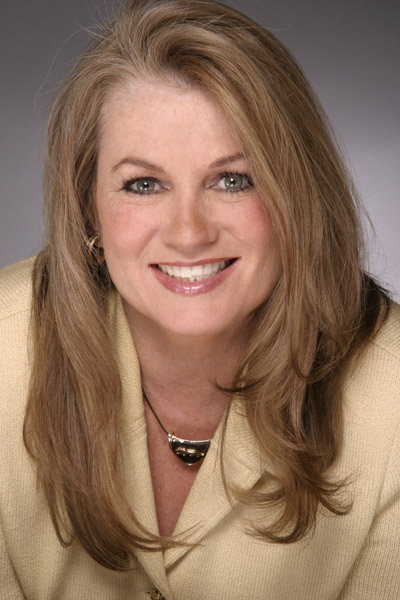 Kathy Boyle founded Chapin Hill Advisors in 2000 after spending her early career working in large and small investment firms on Wall Street. Chapin Hill Advisors works with privately-held businesses, often family-owned, to help them execute financial, estate and succession planning. We work with the business owner to be sure their business will provide their family with the financial security needed , identify areas of risk and help create strategies to mitigate risk.
Businesses often need assistance creating strategies to allow the business to succeed the owner as well as address structure, systems and procedures. As a business grows, the owner needs to have a plan in place to allow succession, whether an outright sale or a transition to family, partners or employees.
We work with businesses of all sizes to assist them in creating strategies to increase revenue and profitability and tie the future growth to the owner's or families' personal financial goals. With larger businesses, we offer a resource directory of trusted professionals. Small businesses or solo-entrepreneurs can benefit from Chapin Hill's combination business and personal planning strategies.
As a fellow entrepreneur, Kathy speaks from experience. She has tested many strategies in the trenches and seen her clients make mistakes as well as successes. Kathy helps entrepreneurs implement strategies for future success and helps to coach them to execute action steps.
She has advised business clients of all types and sizes on structuring sales of their businesses as well. Without a long term plan and a team who can replace the founder's talents, a business is less likely to be purchased. Kathy's background on Wall Street and in financial planning allows Chapin Hill to implement strong financial controls and combine both estate planning as well as business planning for future success.
For more information or a complimentary meeting, feel free to contact Kathy Boyle at: kboyle@chapinhill.com or 212-583-1992.